We have come to a point in the world where technology has made things easier than ever. Most things that had to be made by hand, including manual labor and brute force, are now automated, making it convenient for you to focus on the creative aspects of a project rather than on the grunt work associated with it. Your thought process is what makes or breaks everything today.
It is no different when it comes to woodworking design. You can easily make a small utensil or ornament with a piece of softwood, like birch, and a whittling knife, but when it comes to bigger products, you need to put a lot of thought and planning into it. This is where design software like Fusion 360 for woodworking comes into the picture.
Design Software for Woodworking
Let's say you're making a huge shelf. Or a working wooden wheelchair. Or you're building a canoe. What do all these things have in common? They all require proper planning.
You can't just get your hands on some wood and some instruments and start carving through them. You need to know the exact dimensions, the angles, the process, and the extras that you will need while you're working.
While these factors can easily be taken care of by using a pen and paper, a lot of calculations and thought are still left on the table. With design software, your work gets reduced by more than half. Considering what computers can do nowadays, you can put all your details into a piece of software that will do all of the calculations and planning for you.
Today, you have dozens of software available that you can use to plan your workpiece. These examples include AutoCAD, Solidworks, Creo, and Fusion 360, to name the most popular ones. Let's delve into the last one here and talk about what exactly it can do for you.
Fusion 360 and Autodesk
Autodesk is a very popular industry giant that specializes in making design, engineering, and entertainment software. Architects and civil engineers swear by the name, and ever since it was founded in 1982, Autodesk has been an industry leader in this field. Check out the Autodesk website for more information about them.
Fusion 360 is one of the design softwares developed by Autodesk, and is widely considered to be the first of its kind. It is a cloud-based platform that includes 3D CAD (Computer-Aided Design), CAM (Computer-Aided Manufacturing), and CAE (Computer-Aided Engineering) capabilities, and brings your entire product development process into one place.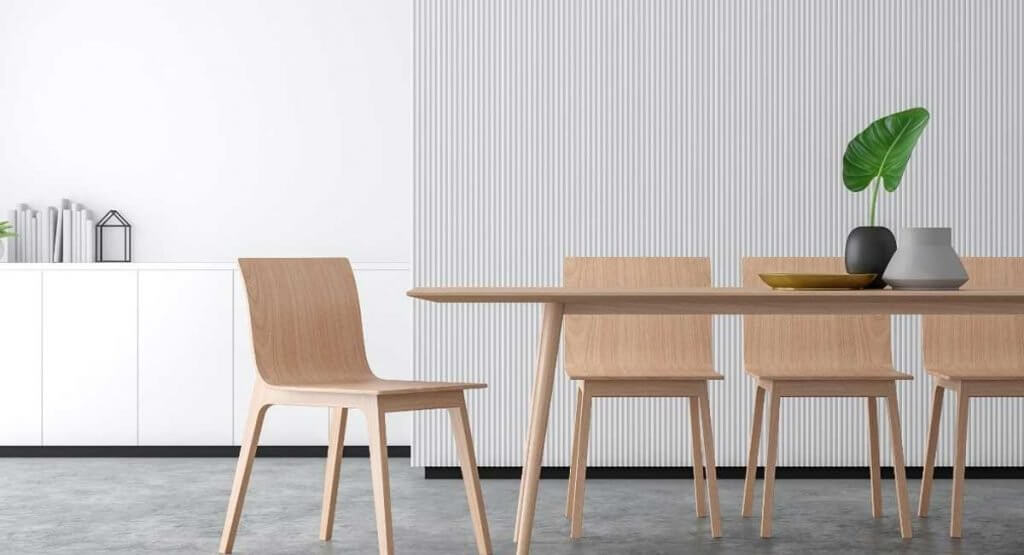 For students and educators, Fusion 360 is a great place to start and carry out your designing needs due to its ease of use and versatility. Even if you don't have years of education or experience under your belt when it comes to this field, you can begin here and quickly learn your way to the top. Check out the Fusion 360 Product Page for more information about them.
Features
Considering Fusion 360 is used in architectural, engineering, and design-related fields for almost all of their major modeling and rendering needs, you can guess that the platform comes loaded with features. These features are designed for maximum utility and comfort, so that your ideas can be turned into reality.
The services included under Fusion 360 all come with their own specific uses and features that are widely used in different industries. Let's take a broad look at what the software has to offer when it comes to these different industries.
Design – If you have a design idea in mind, you can conceptualize these iterations on a single platform using different modeling methods.
3D modeling – To make sure that the project you have in your head is feasible in its form, fit, and function, 3D modeling is possible on the platform.
Electronics – Schematic design, PCB layout, and routing capabilities are included in the platform to ensure meticulous electronic intelligence.
Data management – Keep track and gain more control by leveraging managed user permissions, version control, and cloud storage.
Collaboration – Working together on a project over a long time with different teams and groups of people in different locations can be daunting. The software can connect not only your teams, but your external stakeholders as well, and allows you to communicate with everyone in real-time for high productivity.
Prototyping – Before your product goes into production, you need a prototype to validate your design. With Fusion 360, you can reduce the impact of design changes by saving time and capital.
Generative design – Sometimes the computer can see and calculate things that you cannot. With this tool, you can keep your design specifications while reducing weight and improving overall performance.
Simulation – You made your design, but do you know if it will even survive in the real world? Simulate it digitally and see if it runs into any problems.
Documentation – Planning your projects out and having the right documentation is important. Keep in touch with everyone who is on board with drawings, renderings, and animations.
Manufacturing – With 2.5, 3, 4, and 5-axis milling, probing, and profiling operations, you can easily use these professional design tools for all of your needs.
Manufacturing extension – By taking advantage of automation and gaining more control over your work, you can easily speed up the manufacturing process with Fusion 360.
Can You Use Fusion 360 for Woodworking?
The short answer is: Yes, of course you can! And you can find many comprehensive and meticulous uses for it.
Woodworking has a lot of design elements to it, as we discussed earlier. You need to make sure that you have enough materials, your dimensions add up correctly, and the physics of your woodworking design is feasible in the real world.
If we go through the features mentioned in the last section, we can see that there are a lot of instances there where Fusion 360 can step in and be a great fit for a woodworking project. For example, you can use the design features to plan and make your workpiece, 3D modeling and simulation to visualize how it will look, and prototyping features to ensure that you are doing the right job.
For expert woodworkers, Fusion 360 can be a boon. The complexity of a project is directly proportional to the amount of time, planning, and effort that you need to put into it. Short of actually putting in the physical work into your project, Fusion 360 can practically guide you from beginning to end with its many services.
Fusion 360 Pros
Considering that Fusion 360 comes from Autodesk, an industry leader in design and engineering software, it should be expected that the software comes with a lot of perks. We've already talked about its features, and those definitely count as pros, too!
In addition, there are several other aspects to Fusion 360 that make it a great tool to have. Check out these pros below.
The software is very intuitive. It doesn't matter if you are just starting out with computer-aided design or engineering, or if you're an expert woodworker who has done this many times before. If you spend enough time on the platform, you will eventually learn how to use it.
Since Autodesk is a large company, it's natural that they have a strong workforce for their customer service section. Fusion 360's customer service is excellent and does a great job of ensuring that your problems are solved and that your experience with the product goes smoothly.
There is a free version of the tool available for students, teachers, and startups. This is not a two-week trial riddled with hidden costs. You can actually use a basic version of the software for free.
The learning curve is not steep. The software has made its services very easy to understand and use, and you should be able to do most things available within a few weeks of starting.
If you're working on something very large that requires you to work with multiple people across teams, Fusion 360's collaborative options are excellent tools to have. You can stay in touch with not only your teams, but also external shareholders and clients who might be interested in the process and in getting regular updates.
Fusion 360 is constantly improving. Because it is an Autodesk product, any bugs in the system or interface options are constantly being updated, and you, as a user, can make the most out of this by suggesting your opinions too.
Because it is a cloud-based system, everything is done over the internet. Let's say you're using a Windows laptop for your work for a few months, and then you have to switch to a Macbook. Many products will make you install a different app and spend time and effort converting your original files to your new operating system. Fusion 360 takes this problem away.
The parametric modeling available in the software is extremely powerful and can help you deal with even the most complicated projects in a straightforward way.
If your workpiece has moving parts like hinges, it can be difficult to change the design once you're in the production process. Using tools like the simulation features, you can ensure that your workpiece is going to be properly functional when you start making it.
Sometimes a project might be feasible in design according to its function, but may have weak points that can cause it to lose durability. With Fusion 360, you can apply stress tests to ensure your project will hold up over long-term use.
Optimization is another key feature that you can utilize in your woodworking designs. Fusion 360 makes sure that your design specifications are all met, and then puts together options that can help you reduce weight, volume, and the amount of material required, while at the same time increasing functionality.
If you want to make a hard copy presentation of your project, printing out your plans and layouts is quick, comprehensive, and easy to understand.
With Fusion 360, you don't have to worry about relatively low specifications on your computer. Several other large and advanced design tools use up a lot of RAM and CPU memory, making your work slow. Fusion 360 gets rid of this problem, letting you efficiently work without using too much memory.
The interface of the platform itself is not fixed. If you want to customize your tools and move them around to make them easier to find and more conveniently-placed, Fusion 360 allows you to do just that.
Fusion 360 Cons
Despite the large number of features available for your needs, as well as the multiple pros mentioned in the last section, Fusion 360 is not perfect, and might not be the best fit for everyone. There could be some problems with the platform that get in the way of your work, depending on what you're used to working with or what kind of services you're looking for.
You need the internet. All the time. It's 2020 and most households have high-speed fiber internet, but if you don't, the cloud-based nature of this platform effectively locks you out of using it. If you want to go to a remote place with no coverage and work on your design, as you might be able to do with some other offline apps, Fusion 360 is probably not going to work that well for you.
Even though the constant updates, developments, and bug fixes are a good thing for the regular user, the constant changes in the interface can get annoying. Imagine you took a break for a few weeks for travel and you came back to see that the entire platform was different. You could end up spending precious time just trying to figure out where your options are. While these updates are meant to help you, the changes might not be welcome for everyone.
Considering the previous point, why are there so many rolling updates? It's because there are bugs that need to be fixed. Although Fusion 360 is a well-rounded software, its relatively new nature makes it prone to glitches and bugs that might make it unusable for people who want things to be just right.
If you are not a student or an educator, Fusion 360 is not going to be free for you. It takes up cloud credits that cost just about a dollar, but over time, these can add up to a large amount of money. This can discourage some people from using the cloud rendering and simulation services.
Fusion 360 does have a lot of options, but it is no way an expert's tool. If you are at the top of your field and need powerful tools like structural analysis or finite element modeling, this might not be the best option for you. Complex parametric modeling tools won't be available either.
Since it is a cloud-based service, there may be times when you have to export files. Depending on your internet speed, PC specifications, and file sizes, this could take a long time.
There is a certain lack of versatility with cross-platform projects when it comes to Fusion 360. The number of output formats is quite limited. This won't be a problem if everyone is using the same software, but you might run into issues if your output is not in a supported format.
Several design tools come in the form of an application that you pay for once and get to own for the rest of your life, just like buying a TV. With Fusion 360, it's more like having a streaming account. They have a subscription model, which might not be the best choice for everyone.
Even though the interface is generally intuitive and easy to work around, some of the options you can use are hidden behind too many mouse clicks and confusing menus. You might have to spend some time getting to know where everything is before becoming completely fluent at the app.
3D printing and mesh editing tools on Fusion 360 are not as good as their competitors'. If you're looking for something that is fluent in these options as well, you might want try out other options.
The Fusion 360 Community
Wouldn't it be nice to have an entire group of people who use the same program as you, so you could just ask them if something goes wrong? That's what Fusion 360's community does.
People all over the world use this software for their designing needs. Considering the vast amount of features available on it, it's easy to sometimes just get lost in the platform. You might need help figuring out how to find a particular option, or you might just need some easy troubleshooting advice.
Although you can easily go to the customer service for this, it is quicker, easier, and more comprehensive to just go to a dedicated base of users who are always willing to help. There is a forum for all the different software features with thousands of posts in each. If you have the time, just browsing through these forums will help you learn a lot.
Check out the Autodesk Fusion 360 Forums.
How To Learn Fusion 360
If you're new to Fusion 360, don't worry. You are not going to have to rely on combing through the entire platform to see what you can use and where your tools are going to be. Learning Fusion 360, or any other new design tool or software for that matter, is a daunting task, and it's easy to get intimidated and give up on it.
For this reason, the official website for Fusion 360 has a comprehensive section of learning modules that cover everything from starting off to more complicated features. Every tool available on the platform has its own overview and feature explanation, and by using these learning modules, you can practically teach yourself how to use this software from scratch.
Check out the Learn Module for Fusion 360.
If you're more of a visual learner, you might benefit more from watching videos than from reading explanations. Fusion 360 also has a dedicated Youtube channel for tutorials where you can watch How To's and other helpful videos in multiple languages.
Check out the Fusion 360 Youtube Channel.
Fusion 360 Pricing
If you have decided that Fusion 360 might be a good fit for your designing needs, you probably started thinking about this particular aspect of the software about halfway into this article. How much will Fusion 360 cost for you?
The pricing system for the software is different based on what kind of a user you are, and some businesses might have to pay more than students, for example. Check out the pricing options below.
Fusion 360 is free of cost for students and educators.
Fusion 360 is free of cost for personal and non-commercial use.
If you're a startup with a revenue of less than $100,000 (at the time of writing, may be subject to change) per year, Fusion 360 is free of cost.
Commercial subscriptions give you access to phone and email technical support, team collaboration and data management, commercial translators, and extra CAD tools like AnyCAD, and come in a monthly, annual, or 3-year subscription.

Monthly – $60
Annual – $495
3-year – $1335
These rates might be subject to change, so make sure to check the Fusion 360 Pricing Page for more information.
Conclusion
Woodworking is an interesting and exciting activity that has come a long way from simple carvings. If you're looking for something to ensure that your idea turns into reality, Fusion 360 is a good place to start your woodworking adventures. The large number of tools available and the features provided are all excellent ways to ensure the job gets done. The software does come with a few cons, so make sure that the features fit your needs before you decide to purchase it.
If you're interested in learning about more tools for your woodworking needs, please feel free to check out our other articles on similar topics. We wish you all the best in your woodworking endeavors!